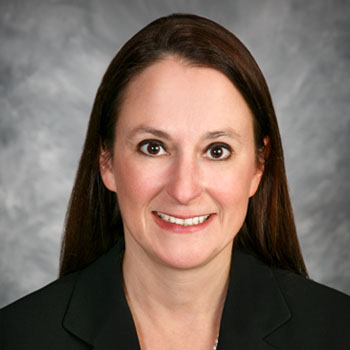 Renée Lieux is a partner of Bybel Rutledge LLP where her practice focuses on business and corporate law, employment law and executive compensation, mergers and acquisitions, and commercial litigation matters. She assists companies with general corporate matters and everyday issues. The Firm represents a number of publicly held companies and Renée routinely advises clients with regard to establishing deferred compensation arrangements, negotiating severance arrangements, creating equity-based arrangements, negotiating executive compensation arrangements, regulatory compliance, and drafting the compensation discussion and analysis and executive compensation sections of proxy statements.
Ms. Lieux also practices in a broad range of commercial litigation matters, including defending clients against employee related actions, defending clients against class action lawsuits, and representing companies in bankruptcy proceedings. Ms. Lieux is admitted to practice before the Supreme Court of Pennsylvania and the Supreme Court of Louisiana, the State Courts of New York, and before the United States Court of Appeals for the Third Circuit, the United States Court of Appeals for the Fourth Circuit, the United States District Court for the Eastern and Middle Districts of Pennsylvania, and the United States District Court for the Southern District of New York.
Prior to practicing law in the Harrisburg area, Ms. Lieux was a Lectrice at L'Univérsité de Clermont-Ferrand, Clermont-Ferrand, France teaching United States law to French law students. She is active in the community serving as a member of the grant committee of The Greater Harrisburg Foundation and the "Arts for All" Partnership. She previously served as a member of the Women's Fund, a special project of The Foundation for Enhancing Communities, Trustee of the Mortimer Levitt Foundation of Harrisburg, a member of the Campaign Cabinet for the Cultural Enrichment Fund, and as a member of the Penn State Hershey Medical Diabetes and Obesity Institute Gala committee. She has served as a Director of the Art Association of Harrisburg, Historic Harrisburg Association, the Tri-County Board of Directors of the American Diabetes Association, ex-officio Director of the Broad Street Market, and Trustee of the Community Historic Preservation Fund.
Professional Affiliations, Awards, Boards
Named a Local Legal Leader by Harrisburg Magazine (2016)
Named a Select Lawyer in Business/Commercial Law (2016)
Named a Select Lawyer in Business/Commercial Law, Commercial Litigation and Labor & Employment Law (2015)
Pennsylvania Super Lawyer® list for Employment Law (2014 - 2018)
Central Penn Business Journal's 2012 Women of Influence
2010 Tribute to Women of Excellence Award Winner
Member of 2008 Harrisburg MS Leadership Class
Member of Central Penn Business Journal's 2007 Class of "40 under 40"
Pennsylvania Super Lawyer Rising Star (2005, 2006)
Pennsylvania Bar Association
Dauphin County Bar Association
Louisiana Bar Association
Director, The Foundation for Enhancing Communities
Grantmaking Committee, "Arts for All" Partnership
Grantmaking Committee, The Foundation for Enhancing Communities (2010 – Present)
Committee Member, Gaudenzia Gala 2010
Committee Member, Master Mind Group for The Foundation for Enhancing Communities Women's Fund (2009-2012)
Committee Member, Penn State Diabetes Center Gala (2004-2010)
Trustee, Mortimer Levitt Foundation (2002-2009)
Campaign Cabinet, Cultural Enrichment Fund (2007, 2008)
Board of Directors, Art Association of Harrisburg (2000-2006)
Tri-County Board of Directors, American Diabetes Association (2000-2002)
Trustee, Community Historic Preservation Fund (2001-2004)
Board of Directors, Broad Street Market Corp. (2002-2004)
Board of Directors, Historic Harrisburg Association (2001-2004)
Professional Presentations and Publications
"Developing Your Organization - Meaningful Succession Planning," 2018 Directors Institute, Hershey, PA (June 2018)
"You Can't Always Get What You Want: Pay Ratio Disclosure in Here," Bybel Rutledge LLP 2018 SEC Seminar, Hershey, PA (November 2017)
"Due Diligence - Where are the Bodies Buried & How to Find Them," 2017 M&A and Capital Raising Seminar, Hershey, PA (June 2017)
"Executive Compensation Issues," 2016 M&A and Capital Raising Seminar, Hershey, PA (June 2016)
"Developing your Organization: Trends in Director and Senior Management Compensation," 2016 Directors Institute, Hershey, PA (June 2016)
"Lending Law 2015: The Good, The Bad and the Ugly," PA Bankers Lending Conference, Hershey, PA (November 2015)
"Compensation Issues – Don't Fall Down the Steps!" Bybel Rutledge LLP 2016 SEC Seminar, Hershey, PA (November 2015)
"Current Issues in Incentive Compensation," 2015 Directors Institute, Hershey, PA (June 2015)
"Executive Compensation Issues," Bybel Rutledge 2015 M&A and Capital Raising Seminar, Hershey, PA (June 2015)
"Practical Guidance in Compensation Disclosure Drafting," Bybel Rutledge LLP 2015 SEC Seminar, Hershey, PA (November 2014).
"The People Side of M&A," Bybel Rutledge 2014 M&A and Capital Raising Seminar, Hershey, PA (June 2014).
"Can't You Feel Them Circling? You've Got Regulators To The Left, Executives To The Right and You Are The Only Bait In Town. The Compensation Survival Guide," 2014 Directors Institute, Hershey, PA (March 2014)
"2013 SEC Comments on Compensation Disclosure and Pay Ratio Disclosure Proposed Rules," Hershey, PA (November 2013)
"Legal and SEC Update," PICPA Financial Institutions Conference, King of Prussia, PA (September 2013)
"Compensation Committee Best Practices for Surviving the Spotlight," 2013 Directors Institute, Harrisburg, PA (June 2013).
"Bank Issues Created by The Social Butterfly Employee," PACB Human Resources Conference, Hershey, PA (May 2013)
Practice Areas:
---
Bar and Court Admissions
Supreme Court of Pennsylvania
Supreme Court of Louisiana
State Courts of New York 
U.S. Court of Appeals for the Third Circuit
U.S. Court of Appeals for the Fourth Circuit
U.S. District Court for the Eastern District of Pennsylvania
U.S. District Court for the Middle District of Pennsylvania
U.S. District Court for the Southern District of New York
---
Education
Georgetown University Law Center, LLM in International and Comparative Law, 2003
University of Detroit Mercy School of Law, J.D., 1998
Northwestern State University, M.A., 1994
Louisiana State University, B.A., 1992
---